Earlier this week, Joe Biden delivered his first speech to a joint session of Congress. Participation was limited due to Covid-19 restrictions, and I was not in attendance.
Biden strongly advocated for an extreme progressive policy wish list to raise taxes, crush the economy and increase American's dependence on the government. The cartoon below sums up Biden's plans.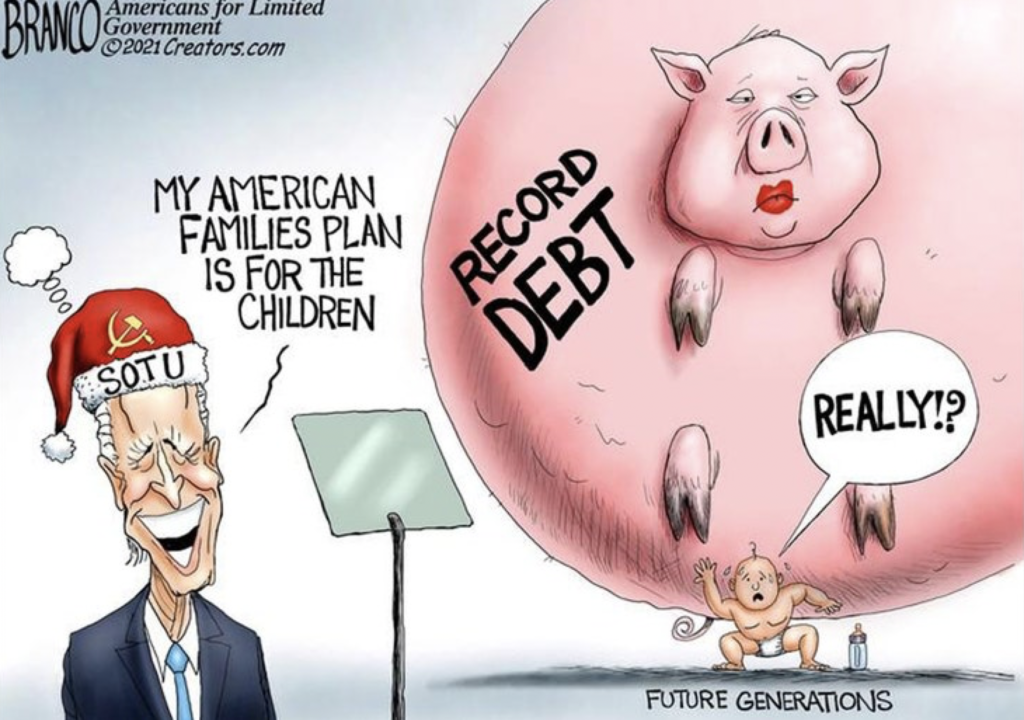 At Biden's Inauguration, he promised his Administration would govern in a bipartisan manner. Unfortunately, over the past 100 days, the Biden Administration has governed in an extreme left-wing approach… from Covid-19 relief to the catastrophe at our southern border to his recent multi-trillion-dollar spending proposals. There has been little to no Republican involvement in any of his proposals or initiatives to date.
Since their first day in office, the Biden administration issued several executive orders that have killed the energy market, emboldened our adversaries and created a catastrophe at the Mexican border. The Biden administration and Congressional Democrats passed a partisan $1.9 trillion 'Covidrelief' bill, less than 10% of which was focused on actual combatting the Covid-19 pandemic.
If you combine the Biden administration's $2.25 trillion Green New Deal 'Infrastructure' plan with the $1.8 trillion 'American Families Plan,' the result will be a big government bureaucracy that will cost taxpayers over $4 trillion. How will Democrats cover this massive government program and extreme left-wing handouts? By raising taxes on millions of hard-working Americans and businesses.
Biden's plans aren't new or innovative… they are the same failed policies of yesteryear. As we come out of the pandemic, we don't need a bigger government… we should be focused on an agenda that supports job creation in our communities, expands broadband, fixes our roads, bridges, highways, airports, and other gateways to growth and innovation. We should not be exploiting this 'crisis' as an opportunity to pass a $4 trillion progressive wish list that will raise taxes, add trillions to our national debt and impose Green New Deal mandates. See below.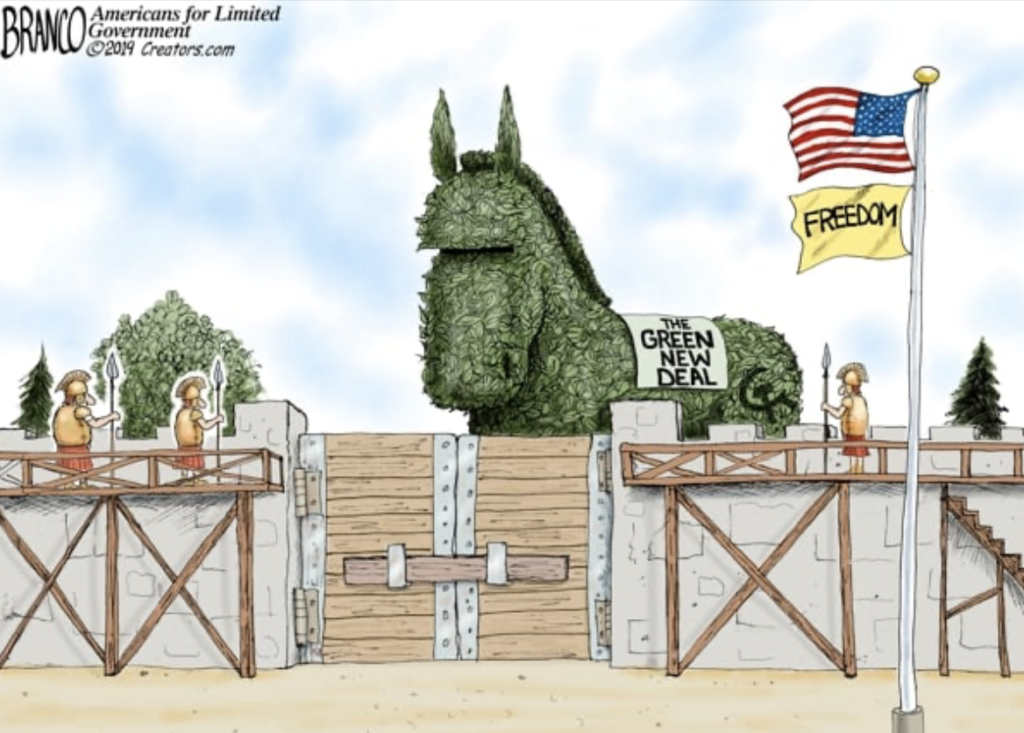 U.S. Senator Tim Scott delivered a well-reasoned, honest and principled response to Biden's speech. I would encourage you to watch his speech by clicking here or below.
Vets for Trump will not intentionally dox you! It's OK to disagree just be smart about it. If you are going to comment, read our comments area terms.